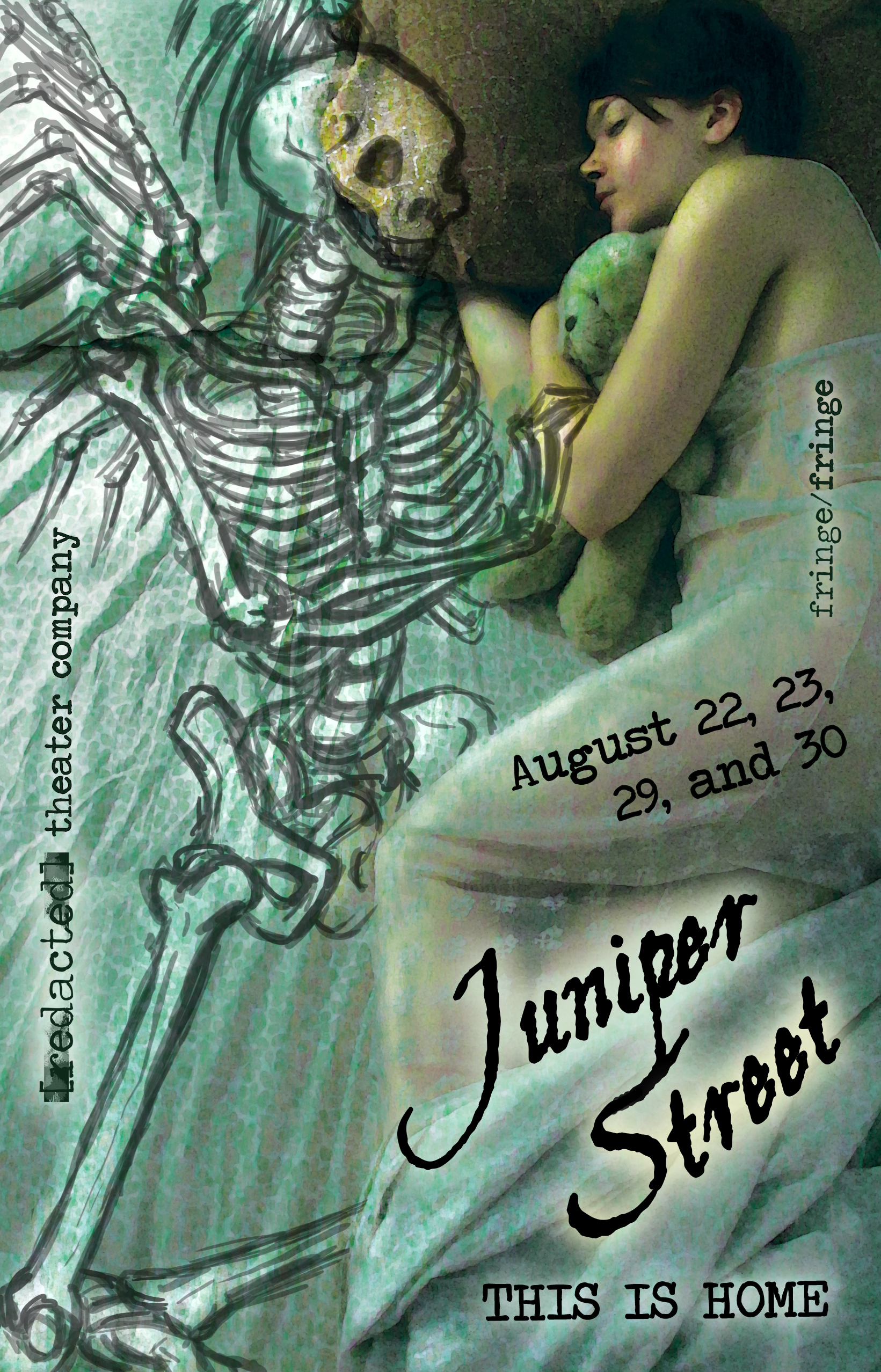 Juniper Street. You are chosen. You will live forever.
The Wake, Alive coming to WetLand in the 2014 FringeArts Festival September 14th at 7:00pm. More info & RSVP at FringeArts
Click the photo for more information about Juniper Street, including the full description of our August sleepover.
The following ghosts and others who remain nameless helped make Juniper Street possible. We are forever grateful to: Gabe Benjamin, Kevin Christopher, Omeed Firouzi, Hannah Hammel, Sungwon Ma, Anushka Mehta, Greg McLucas, Linda McLucas, Patrick Ross, Books Schwartz, Denise Sullivan, Mark Levine-Weinberg, and Joe The Stranger.